People Are Loving This Hilarious Low-Budget Animal Shelter Commercial
Strictly pawsome.
Furkids Animal And Rescue Center, a no-kill Atlanta-based rescue organization, produced a one-of-a-kind, hilarious commercial for its facilities.
It also features a fast-talking and very funny salesman played by Paul Preston, who is a brother of one of the shelter's longtime volunteers.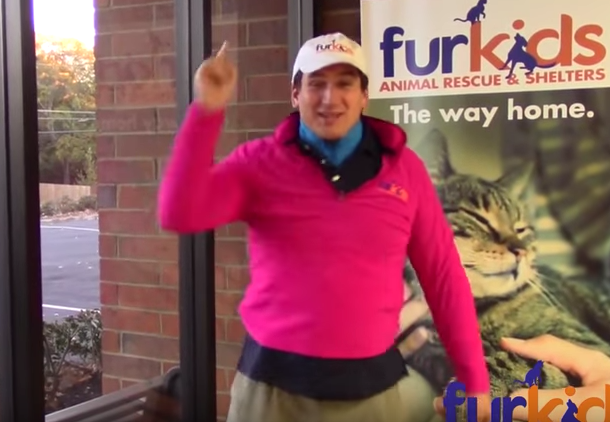 Preston provides nonstop comedic relief throughout the commercial and has several endearing interactions with the animals.